By Tony
from theworldcupbrazil2014.com

20 August 2013 is the kick off date for the sale of World Cup tickets. At 7:00 Brazilian local time fans will be able to attempt to buy tickets for the sporting event.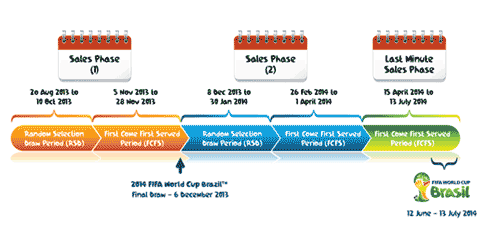 Between 20 August and 10 October 2013, those interested in purchasing World Cup tickets will be able to express their intention to do so. Once the deadline comes to an end, and if the number of tickets requested is greater than the number of tickets available, there will be a draw.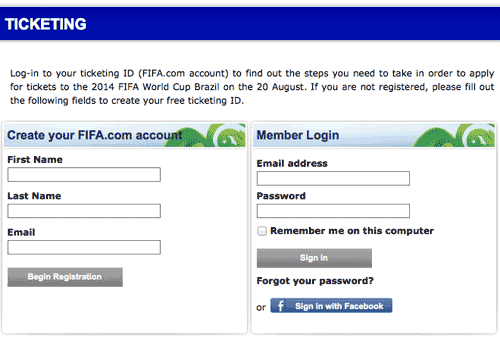 To request your tickets you need to create an account at fifa.com.
You can check what the ticket prices for each of the World Cup games will cost here.
http://www.theworldcupbrazil2014.com/tickets-sales-for-the-brazil-world-cup-kick-off-on-20-august/